Feel the comfort of woolen socks
Ever get complimented on your socks? Chances are you're not. But that doesn't mean that good socks are not important.

We at Joe believe that socks are an essential part of your wardrobe. We are proud of our socks. And with good reason: they are the finishing touch to your outfit.
COMFORT OF WOOLEN SOCKS
Our socks are made almost entirely of Merino wool. Almost, because if they were made entirely of Merino wool, they would be too vulnerable. The socks are extremely soft; Merino wool breathes and is anti-bacterial: just as well, when you have to take your shoes off unexpectedly. We use as little elastane as possible, to avoid that your socks gets tighter after every wash. This does not mean they get baggy, on the contrary.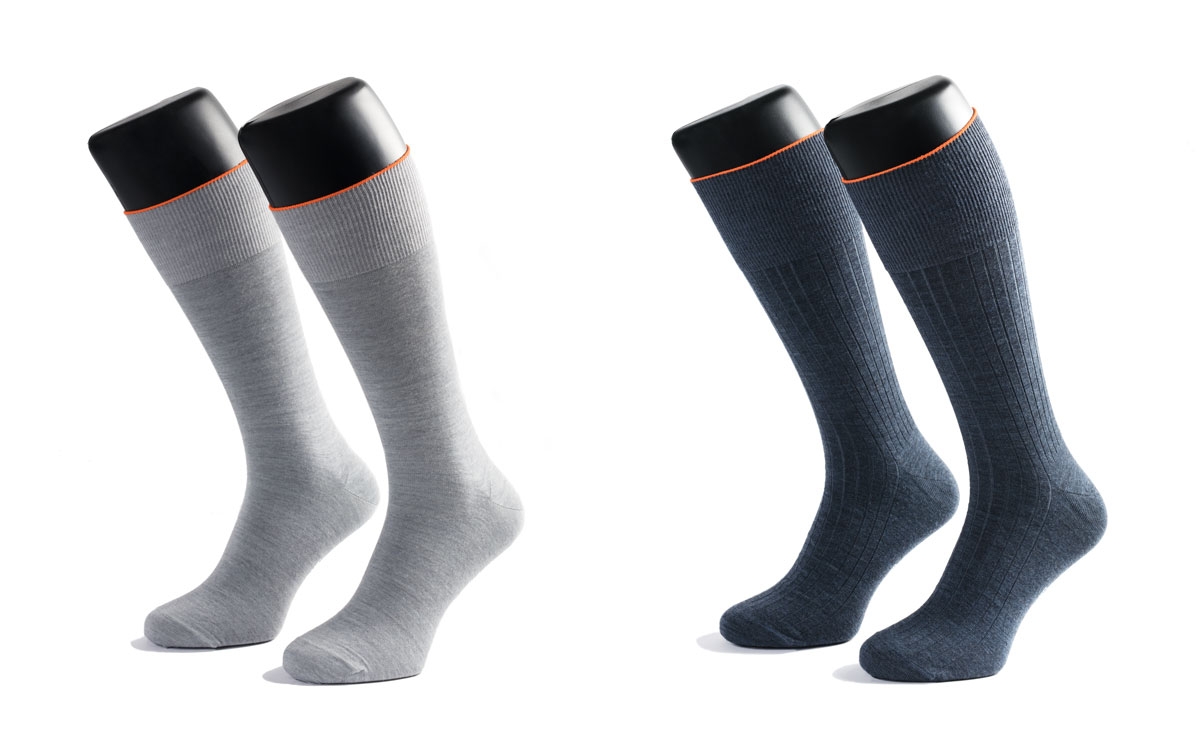 TOTAL EASY CARE
Total Easy Care, Joe socks are machine washable at 40 degrees. Also easy – Joe's trademark orange stripe helps you to keep pairs together. One is the loneliest number, after all.
LENGTH
Don't you just hate it: that little bit of skin showing when you sit down or are riding your bike? With calf-length Joe socks, you no longer have to worry about exposure!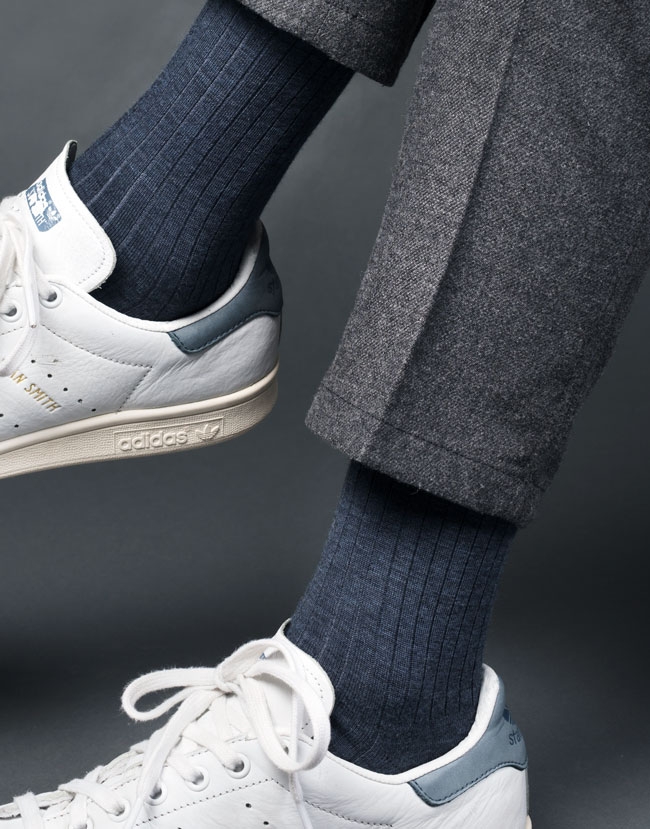 JOE SOCK RIB
The Joe Rib Sock is our classic. Made of 92% Merino wool, 6% nylon and 2% Spandex. The Rib adds stretch and comfort. Available in five colours.
JOE SOCK FINE
The Joe Fine Sock is our newest addition. Made of 88% Merino wool, 10% nylon and 2% spandex they will make you feel pampered. But beware: as with all things in life – it's a fragile beauty. Like Joe Sock Rib, available in five colours.
Joe Socks. They will knock you off your feet.