Travel Light
Joe is your favourite travelling companion.
PERFECT FOR YOUR VACATION
Yes! It's vacation time. Whether you go hiking in the mountains, drinking rosé in St. Tropez, surfing in San Sebastian, through the Jungle of Sumatra or just a day at the beach - Joe is your favourite travel companion. First, because of the special ultrafine Merino wool of 16.5 micron. Not to brag but that is the finest and softest wool you can get in the shirt world. Whichever style you go for, you will be blown away by the sensational softness. And second because – we can't stress this enough – wool is ideal for summer as it's moisture wicking and a great temperature regulator. Stay cool in wool!
COOL, DRY AND FRESH
Merino wool is praised world wide for its softness, strength, breathability and temperature regulating benefits. In addition, merino wool is 100% natural, renewable and biodegradable. All these beautiful natural properties make merino wool an extremely comfortable fabric to wear. Especially during summer. Read all about it below, it will surprise you how cool wool is.
KEEPS YOU COOL
Merino wool creates a natural layer of insulation that keeps the heat out. This ensures that you stay cool during warm weather. A kind of personal air conditioner. Stay cool!
KEEPS YOU DRY
Merino wool is one of the most breathable fibers. The fibers can absorb large amounts of moisture vapor and then discharge it to evaporate into the air. No more stickiness!
KEEPS YOU FRESH
Merino wool is antibacterial. Which means less sweat on your body. Merino wool even absorbs odor molecules from sweat, which are only released during washing. No sweat, no stink. Stay fresh!

JOE'S TRAVEL ESSENTIALS
While on vacation, you only need a few items from Joe. Check out the most important essentials that, in our opinion, are a "must" to bring on your trip.
THERE IS ALWAYS A COLOUR THAT MATCHES YOUR STYLE
More benefits of wool in summer
SKIN PROTECTION
Over the course of millions of years, merino wool has evolved to protect the skin of the sheep. Merino wool absorbs UV radiation and therefore protects from the sun.
COLOUR-FAST
Merino wool is colour-fast, so your colourful shirt won't fade. Black remains black, blue remains blue, green remains green, red remains red, etc. Forever and ever.
RETAINS ITS SHAPE
The natural elasticity of merino wool helps garments to stretch and return to their original shape. Your Joe won't get streched out, not even after wearing it many times.
SO SOFT!
The merino wool fibers that Joe uses (16.5 microns) are extremely fine, which means that they can bend more than traditional, coarser wool fibers. This makes merino wool feel soft and luxurious on your skin. Guaranteed no itch!
100% RECYCLABLE
Wool is extremely easy to recycle. Wool is therefore one of the most sought-after recycled textile products for reuse in new sustainable products, such as clothing, mattresses and upholstery.
100% NATURAL
Merino wool is 100% natural, renewable and biodegradable. Unlike synthetic fibers, Joe's 100% merino wool clothing does not contribute to microplastics in our oceans.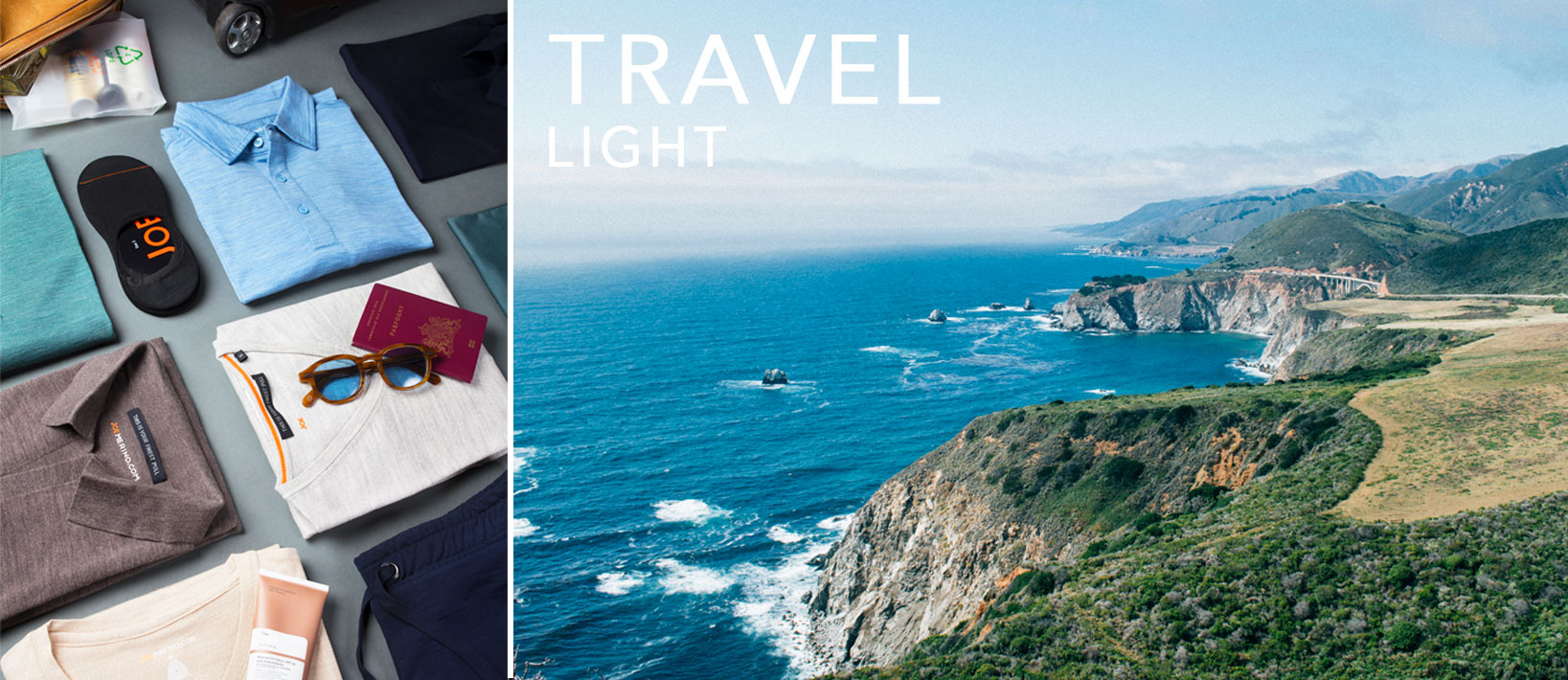 MERINO WOOL MAINTENANCE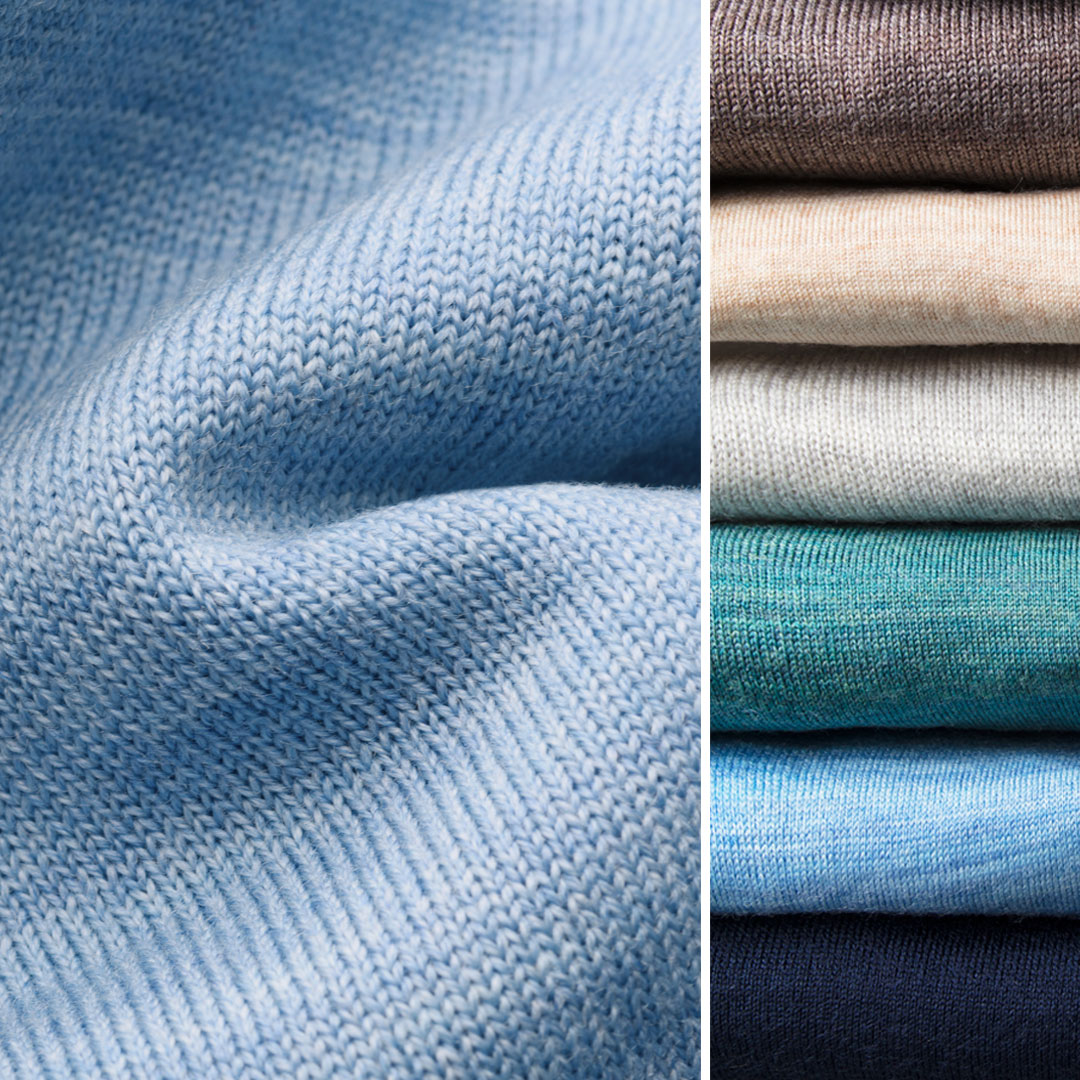 EASY TO REFRESH
The antibacterial properties of Merino wool make Joe's clothes last a long time without washing. Often your Joe just hanging out overnight is enough to be able to handle him fresh the next day!

EASY TO WASH
All of Joe's clothes can be washed in the washing machine on the wool wash program (max 30°, max 600 rpm). Read more about themaintenance of your woolen clothing.
ORDER EASILY ONLINE
You can easily order Joe's clothing online. It does not matter which item you choose, all models will be delivered to your home for free (inside the EU). Displeased? No problem. Joe has an easy going policy: you can return your unworn Joe's at any time and get your money back immediately. Exchanging for another colour or product is of course also possible.
FREE DELIVERY & RETURNS
Joe does not charge shipping costs within the EU. Also not for returning. If - for whatever reason - you are not satisfied with your order, you can return it free of charge. Any time!
BUY MORE, SAVE MORE
Joe Merino products are timeless and are therefore never on sale. If you buy multiple products at once, you give us trust and limit our costs. We gladly reward that by means of a price reduction!
PREMIUM QUALITY
Joe has been developing the perfect Merino wool basics for men who believe in stylish simplicity. And throughout we have always stuck to our principles: Refined, luxurious, high-quality, sustainable, in a wide range of colours at the best possible price.