Joe Sock Fine Antra Grey 3-Pack
65% extra fine Merino wool, 32% polyamide, 2% polyester, 1% comfort spandex
65% extra fine Merino wool, 32% polyamide, 2% polyester, 1% comfort spandex
BUY MORE SAVE MORE
Joe doesn't do sale. All our Joes are not only timeless classics but are manufactured and sold at fair prices. Still, we can offer you a sweeter deal if you buy more Joes in one go. We cut down on our costs, and you get a discount. It's a win-win, really.

Note: our socks are excluded from the Buy More Save More deal.
buy 2
buy 3
buy 4
Each next
Pullovers
Cardigans
Coats
riva
€15,-
discount
€30,-
discount
€45,-
discount
€15,-
discount
Polos
T-shirts
Shirts
SWEATSUIT
ACCESSORIES
€10,-
discount
€20,-
discount
€30,-
discount
€10,-
discount
Inside the EU: Free shipping and returns
Return a pullover? No problem! Any time and reason
In house service center
Traditional, classic dark grey.
Material 65% extra fine Merino wool, 32% polyamide, 2% polyester, 1% comfort spandex

?

Fineness 19,5 microns

?

Weight 40 grams

?

Colour nameAntra Grey
ColourGrey
Super soft
Temperature regulating
Antibacterial
Moisture wicking
Colour-fast
Retains its shape
UV protection
Easy to refresh
Delivery | Order before 3:00 pm and we'll send out your order that same day
Delivery is free of charge within the EU (view all shipping costs). Once your order leaves our warehouse we will send you a Track & Trace code to track your order and the time of delivery.
Returns
|
Returns are free of charge within the EU. There are two ways to return your order:
Through the post. For more information check out our returns & exchanges page
Go to one of our brick and mortar stores in Amsterdam, Leidschendam, Antwerp or Düsseldorf.
Size Calculator
Size calculator
Uncertain about your size? Based on the experience of our customers, we can thoroughly estimate your size.
Answer below three simple questions and Joe will give you the right advice right away.
John is 1.85 m, weighs 74 kg and wears Medium.
Your size is:
Style
Material
Maintenance
Joe Sock Fine
Comfy extra thin woollen sock. Joe Sock Fine is made of the right stuff: Merino wool breathes, is antibacterial and helps prevent transpiration and smelly feet.
The fine knit feels like a feather's touch on your skin.
What to expect
Joe Sock Fine is a very comfortable, slightly longer sock. Never too cold, never too warm, just your basic year rounder. Machine washable (and machine dryable, if you insist).
But woollen socks are sensitive creatures. They don't like long toe nails, or other sharp objects. They have to put up with a lot and will not be around forever.
But the better care you take of them and your feet, the longer they'll stay with you.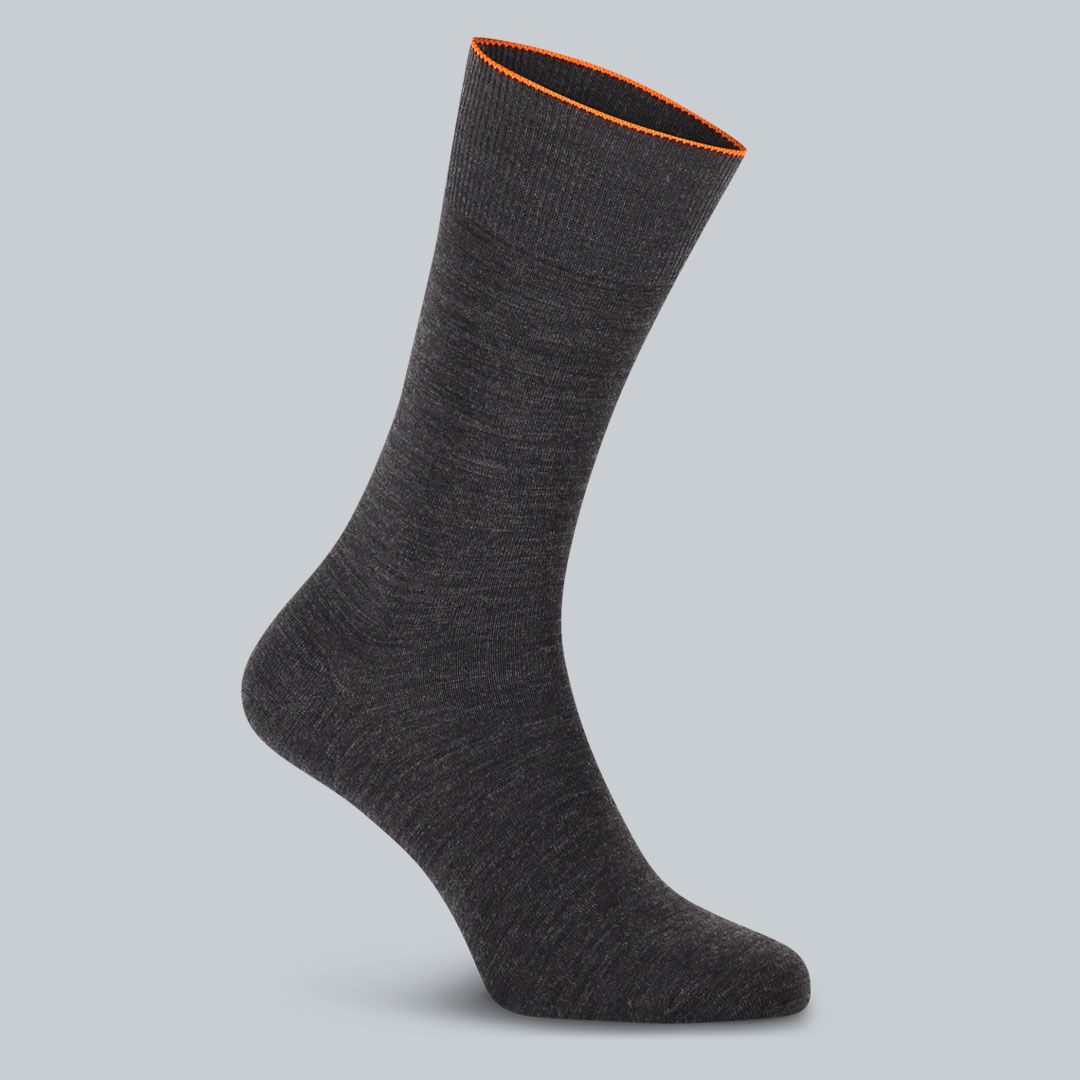 65% extra fine Merino wool, 33% polyamide, 2% polyester, 1% comfort spandex
Joe Sock is made of a winning combination of Merino wool, polyamide, polyester and spandex. Polyamide for strength, spandex for flexibility and elasticity and Merino wool for softness and a sense of luxury. With Merino wool making up the biggest share, Joe Socks do not get clammy or smelly.
Merino wool is praised world wide for its softness, strength, breathability and temperature regulating benefits. In addition, merino wool is 100% natural, renewable and biodegradable. All these beautiful natural properties make merino wool an extremely comfortable fabric to wear. Perfect for all seasons!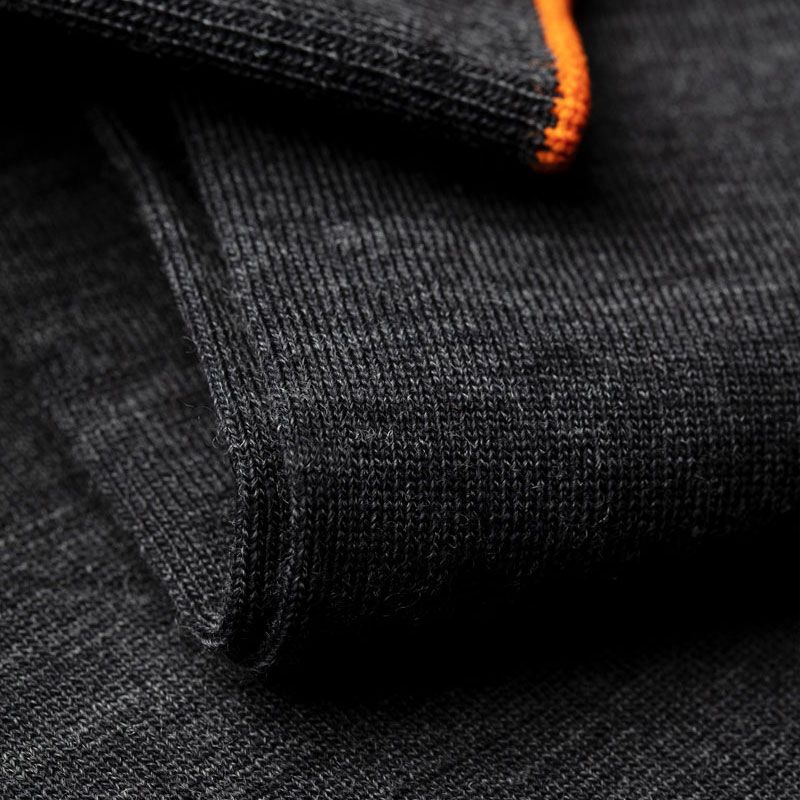 HOW TO CARE FOR MERINO WOOL
Thanks to Merino wool's antibacterial qualities, you don't have to wash your Joe very often. Just air your Joe outside for a night, and he will be ready for wear the next day!
Still, we recommend washing your Joe every now and then. You can do this simply and easily on the wool wash cycle in the washing machine (30° maximum, spin cycle no more than 600 rpm.). Take a look at the maintenance instructions below for best results.
Take care of your Joe
Woolwash at 30° and 600 rpm max

Use wool detergent, no softeners
No tumbledry (could be deadly)
Dry flat
Iron away with a little steam
No bleach, this will kill the colour