Feel the comfort of wool in summer!
Wool in summer? Be prepared to be amazed….

Desert Nomads have known for centuries how comfortable wool is. Wool keeps you cool when it's hot. It absorbs moisture but keeps out odours. This makes Merino wool your perfect go-to in summer.
KEEPS YOU WARM, KEEPS YOU COOL
Merino wool's technically active fibres help retain or give off warmth, depending on the weather conditions. Merino wool works like insulation that keeps you warm when it's cold, but keeps you cool when it's hot. It's like having your own personal aircon!

NO SMELLS
Merino wool is anti-bacterial. This means that the bacteria causing those nasty smells do not cling to the wool, keeping your Joe stink-free for longer. Just hang your shirt out to air overnight, and it will come up almost smelling of roses!
MOISTURE-WICKING
Merino wool absorbs up to 35% of its own weight in water, and draws perspiration from the skin. Its voluminous fibre structure provides constant natural cooling, helping the absorbed moisture to evaporate. A Joe does not feel clammy, and keeps your skin dry longer.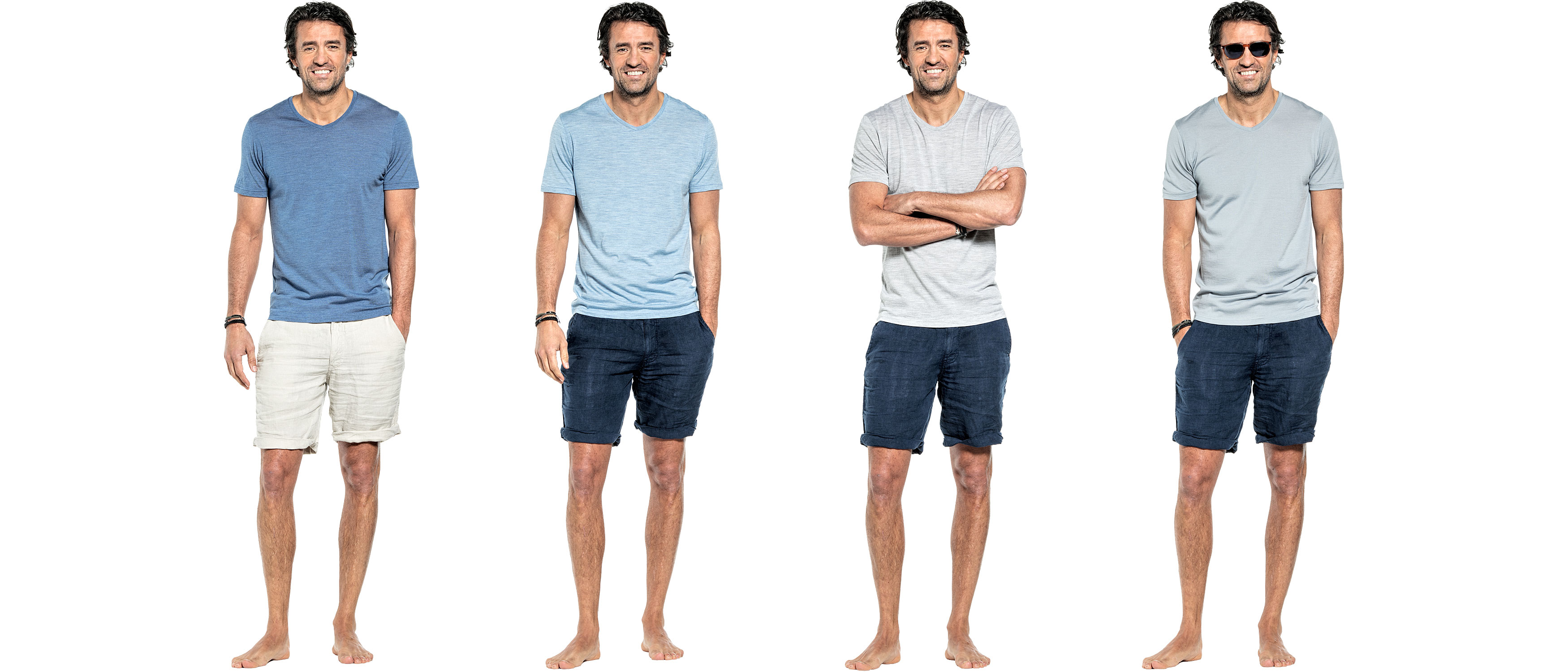 UV PROTECTION
Merino wool offers great protection against the sun's UV rays, by absorbing UV radiation.
MACHINE WASHABLE
Every pullover, cardigan and shirt of Joe Merino is machine washable. Just select the wool cycle on your machine, and a low setting (30º).