Joe Merino and Sustainability
'I'd rather go naked than fake it' was the slogan of a famous wool campaign in the seventies. We at Joe agree.

From the start pure, real and sustainable have been our guiding principles.
From orange to green: the story of our 100% Recycled Sweater
Every year, more then 235 million kilograms of clothing are thrown away in The Netherlands only. Overproduction often leads to dumping, with severely impacts the environment.
We, at Joe Merino, do not overproduce. We are not a part of the fast fashion industry. For one thing, Joe is not subject to ever-changing trends.
Joe is a timeless classic you don't throw away after one season. Joe never goes on sale. We also lovingly repair your Joe, even after five years. Sometimes, a Joe can not be saved anymore. For the last couple of years we have encouraged our customers to hand those Joe's to us. We have been collecting them and started a collaboration with Bright Loops.

Loop. a life sorted all Joe's post-consumer waste by color in a social workplace in the Netherlands. They used our Merino wool waste together with some other industrial waste (recycled polyamide), to create a new yarn for Joe Merino. No extra water or chemicals were used to create this yarn. Out of this yarn, we made a new Joe: Joe Circular.
We know we are not changing the world of fast fashion with this sweater. Joe Circular is to show that it is possible and that we care. We care about sustainablility, not from a marketing perspective but form our harts.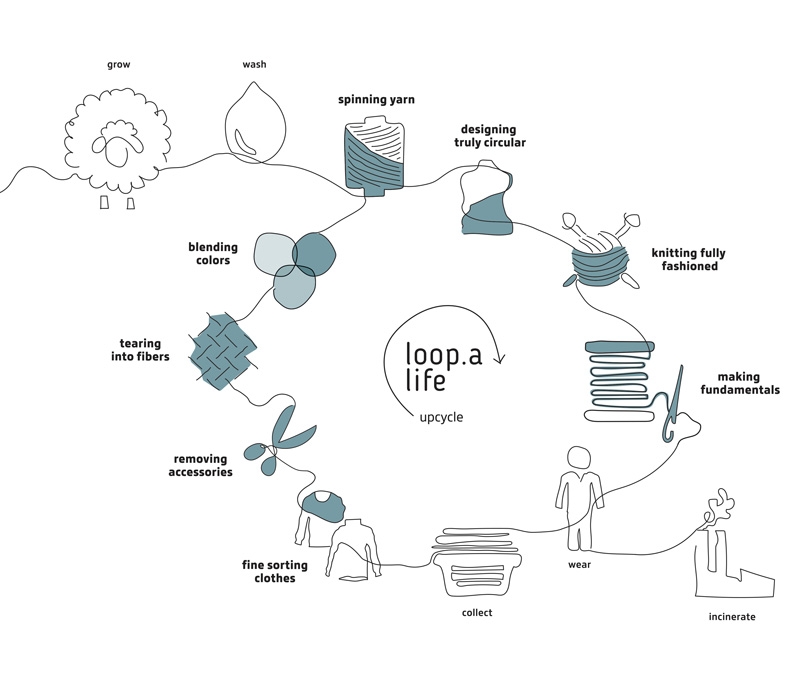 Where is Joe's wool sourced?
Most of the wool we use comes from farms in New-Zealand and Australia, and then some from farms in Argentina and South-Africa. We buy this wool through a German supplier called Südwolle. Südwolle is not just some price buster, but a well-reputed member of ZQ Merino.
The ZQ Merino programme was launched by the New Zealand Merino Company 'to help people understand that their textile choices could be a reflection of their beliefs - you are what you wear and that Merino, done the right way, is a smart and sustainable choice.'. The ZQ programme guarantees that the Merino wool satisfies ZQ's four core values: Animal welfare, environmental care, social sustainability and the best wool quality. The best part (and that part is increasingly getting bigger) of the wool used by Joe meets all those core values. It is Joe's ambition to have 100% of all its wool satisfy the four core values within three years. For more information, check ZQ's website: ZQ and that of Südwolle.

Where is Joe's wool spun?
Südwolle has its own spinning mills in Europe and China, where working conditions are fair. The mills work as responsibly as possibly: Dyeing is done using the most sustainable recipe and as few chemicals as possible. Every year water consumption is reduced, while waste water is reused.
Joe visits the China mill regularly. These visits strengthen trust on both sides.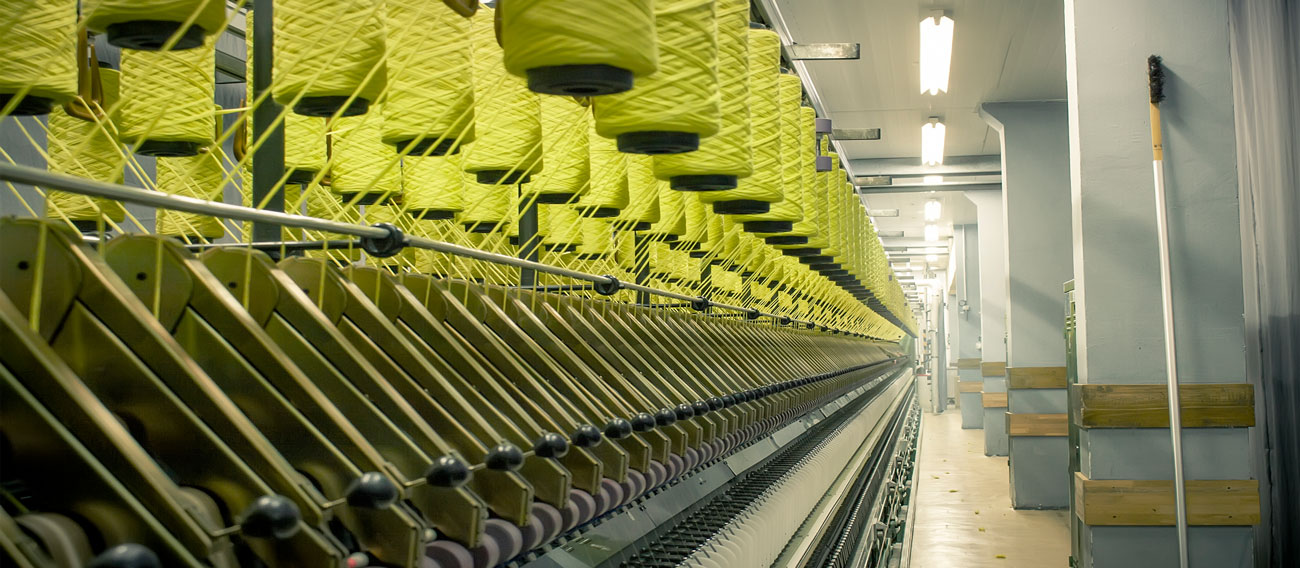 Where are Joe's pullover's knitted?
For the pullovers (flat knit) Joe works with one plant in Shanghai. Since a year the plant's owner holds a small share in Joe. Working conditions at the plant are good, and workers get paid some 20% more than usual. Lighting is good, toilets are clean, and workers get lunch every day. Good conditions make for loyal workers, which makes for guaranteed quality. Craftsmanship requires time and experience. Constantly hiring and training new workers benefits no one. And the same goes for the other plant where Joe's shirts (circular knit) are made. Five times a year we go and visit these plants, and every time we walk around feeling proud and confident. Joe's pullovers are made using fully automated machines, but the sleeves and collars are linked manually. A painstaking job. The pullovers are then washed, with just a minimum of softeners and chemicals, and dried on sticks in a special drying room. The results are far more superior than when drying machines are used.

How are Joe's pullovers transported?
Whenever possible, Joe likes to ship by boat. This is not just cheaper but much better for the environment. We'll be honest with you – occasionally we choose air freight, when we need something really fast.
Is wearing Joe sustainable?
Yes. For a variety of reasons. For one thing, because Joe is not subject to ever-changing trends. Joe is a timeless classic, and you don't throw out a classic after just one season. Joe never goes on sale. Joe doesn't overproduce. Overproduction often leads to dumping, which severely impacts the environment. Also, woollen pullovers don't have to be washed as often as your other clothes. Hanging Joe out to air for a while usually does the trick. This saves energy and water. And let's not forget the temperature-regulating quality of wool. Instead of cranking up the heat, just put on your Joe. And last but not least: Don't cast off your Joe if he has been in the wars. Just let us lovingly repair any holes. Free of charge.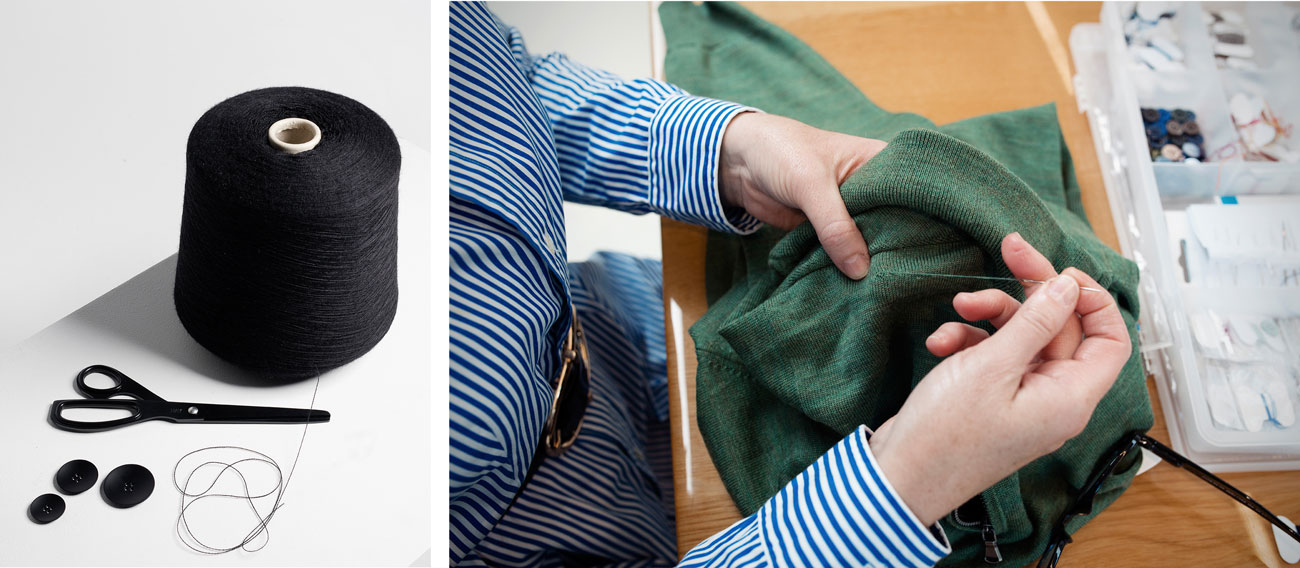 Does Joe do recycling?
Absolutely! Together with Bright Loops, Joe is working on a pullover made of wool waste: Pieces with manufacturing errors, returns and damaged pullovers. At a sheltered workshop, Bright Loops has the pullovers sorted by colour, cleaned and fiberized. Without any additional dyes or water the waste is then recycled into new yarns. This means our wool waste does not end up on waste tips or in incinerators, but will join the collection this autumn as a sustainable item. Complete with green stripe.
Another really cool project is Joe's cooperation with Bwool. Bwool turns our wool waste into cute little baby beanies and hats.
We care!
With the growth of Joe, our position has become stronger and we can place more demands on our suppliers. It is our goal to let our customers follow the entire manufacturing process via webcam. You can then see for yourself where the sheep live, how they get shorn, and where your pullover is knitted. We do not hide behind certificates, like many do in this industry. We want to be fully transparent. And not just because it's a marketing buzzword, but because we genuinely care.