Joe Woven Shirt Extra Long Navy Blue
100% superfine Merino wool
100% superfine Merino wool
BUY MORE SAVE MORE
Joe doesn't do sale. All our Joes are not only timeless classics but are manufactured and sold at fair prices. Still, we can offer you a sweeter deal if you buy more Joes in one go. We cut down on our costs, and you get a discount. It's a win-win, really.

Note: our socks are excluded from the Buy More Save More deal.
buy 2
buy 3
buy 4
Each next
Pullovers
Cardigans
Coats
riva
€15,-
discount
€30,-
discount
€45,-
discount
€15,-
discount
Polos
T-shirts
Shirts
SWEATSUIT
ACCESSORIES
€10,-
discount
€20,-
discount
€30,-
discount
€10,-
discount
Warm gift from Joe, worth € 49
What is my size?
Inside the EU: Free shipping and returns
Return a pullover? No problem! Any time and reason
In house service center
A classic dark blue colour with a subtle melange that adds depth to the shirt.
CategoryExtra Long
Neckline Collar
Sleeve length Long sleeve
Material 100% superfine Merino wool
Fineness 17,5 microns
Gewicht 230 grams
Dikte 200 g/sqm
Colour nameNavy Blue
ColourBlue
Model & Size Gian is 1.88 m, weighs 95 kg and wears an extra Large
Super soft
Temperature regulating
Antibacterial
Moisture wicking
Colour-fast
Retains its shape
UV protection
Easy to refresh
Delivery | Order before 3:00 pm and we'll send out your order that same day
Delivery is free of charge within the EU (view all shipping costs). Once your order leaves our warehouse we will send you a Track & Trace code to track your order and the time of delivery.
Returns
|
Returns are free of charge within the EU. There are two ways to return your order:
Through the post. For more information check out our returns & exchanges page
Go to one of our brick and mortar stores in Amsterdam, Leidschendam, Antwerp or Düsseldorf.
Size Calculator
Size calculator
Uncertain about your size? Based on the experience of our customers, we can thoroughly estimate your size.
Answer below three simple questions and Joe will give you the right advice right away.
John is 1.85 m, weighs 74 kg and wears Medium.
Your size is:
Style
Material
Maintenance
Joe Woven Shirt Extra Long
A stylish woven dress shirt of superfine Merino wool. The mother-of-pearl buttons add a classy touch, and the subtle button-under makes the collar stay up. This shirt is meant to be worn open, without tie. Tuck, untuck, with or without jacket, under your Joe pullover, button under closed or open – the possibilities are limitless. Just like your good looks!
For the connoisseurs: weight 200 gram/m2, 17.5 micron
WHAT TO EXPECT
Made of 100% superfine Merino wool, which makes it extremely soft and a joy to wear directly on your skin. Wrinkle resistant, needs just a quick touch-up with your iron after washing. Merino wool is ideal for all seasons. How come? Merino wool's many fine qualities provide ultimate wearing comfort, even when temperatures rise. Read here more about wool in summer. And before you ask: yes, of course this Joe, too, is machine washable!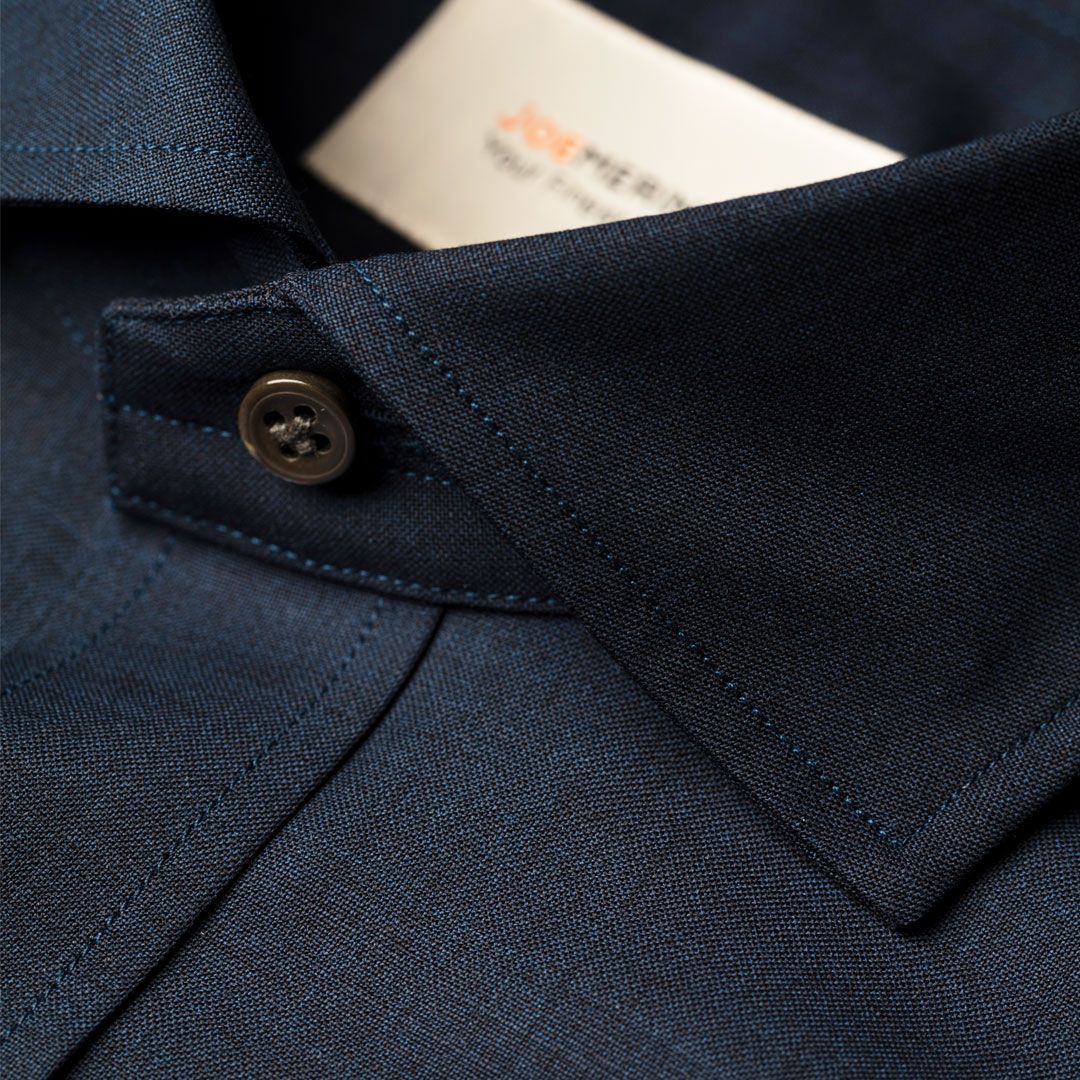 100% SUPER FINE MERINO WOOL
At 17.5 micron, this wool is even softer than our usual extrafine wool. Merino wool is known for its heat and moisture absorbing qualities. Merino wool keeps heat in, and keeps heat out, which makes it ideal for both summer and winter (and a firm favourite not just among mountaineers).
Merino wool has many fine qualities:
It retains its shape. No matter how often you wear your Joe.
Merino wool is colour-fast and will never fade.
Merino wool is elastic, so you will always look sharp.
Merino wool is antibacterial and does not absorb odours. Not even after long periods of wear.
This is also why Merino wool doesn't have to be washed: just airing your pullover out overnight will make it smell fresh again. Still, we advise you to wash your Joe's at least twice a year to deter moths. Simply throw Joe into the machine, and select the wool program. The structure and fineness of our Merino wool make Joe soft and non-scratchy.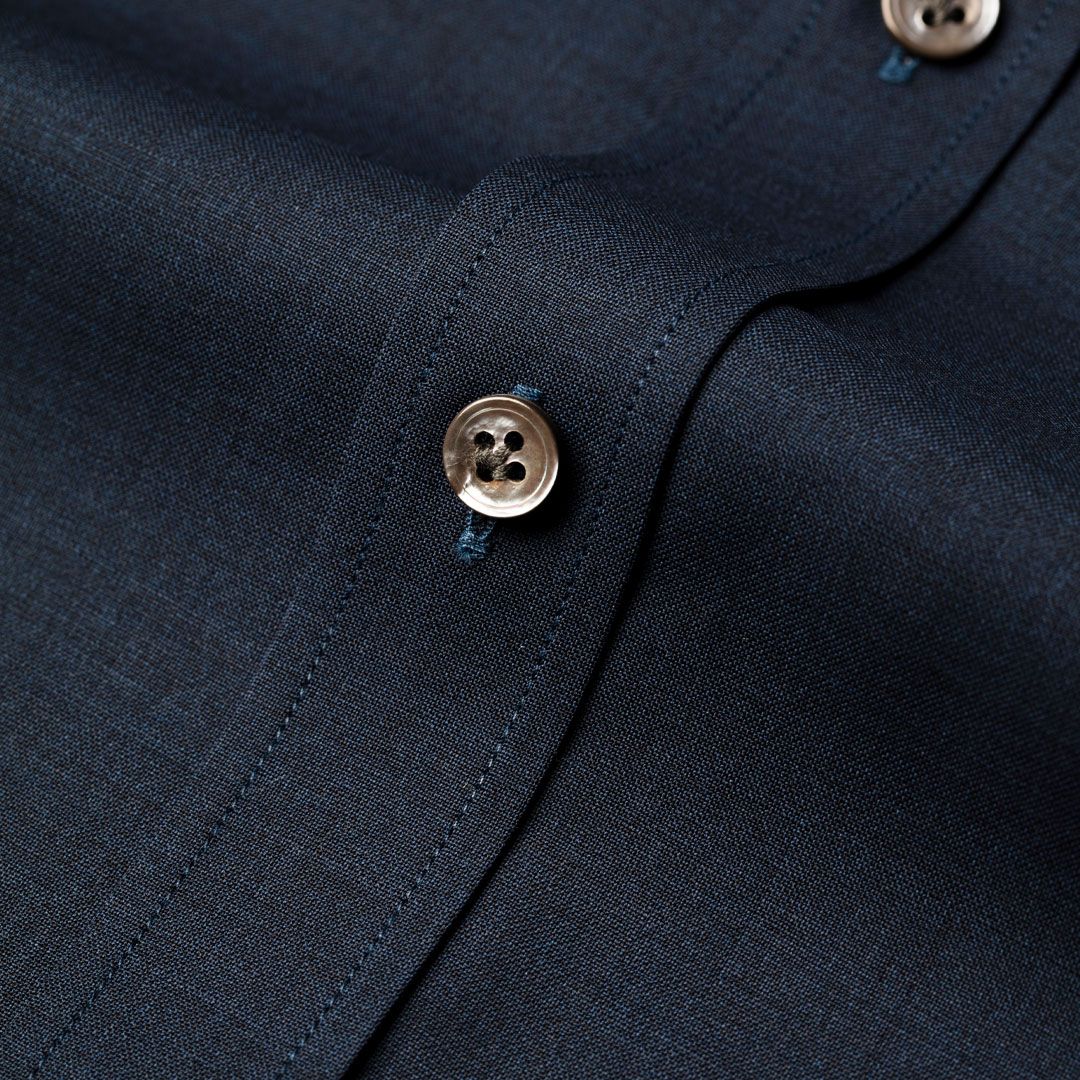 HOW TO CARE FOR MERINO WOOL
Thanks to Merino wool's antibacterial qualities, you don't have to wash your Joe very often. Just air your Joe outside for a night, and he will be ready for wear the next day!
Still, we recommend washing your Joe every now and then. Just put him in the washing machine on the wool cycle (30° maximum, spin cycle no more than 600 rpm.) No need for manual labour! Have a look at the symbols below to find out what you have to do to get the best result.
Take care of your Joe

Woolwash at 30° and 600 rpm max

Use wool detergent, no softeners

No tumbledry (could be deadly)

Dry flat

Iron away with a little steam

No bleach, this will kill the colour